Tools to increase internet speed social advice
Users interested in Tools to increase internet speed generally download:
Additional suggestions for Tools to increase internet speed by our robot: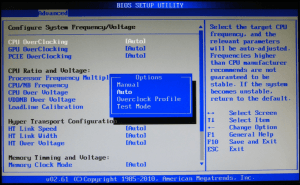 Found in titles & descriptions

(77 results)
Optimizes Windows PC by removing junk files and invalid registry entries.
performance and increases its responsiveness...issues, Live Speed tools, registry
This application measure your broadband speed and performance.
broadband speed...speed performance...speed or if the internet speed is increasing
Download bigger files in less time with Okoker Internet Accelerator.
tool that can improve your Internet speed...will only increase
It is a professional tool that keeps your PC protected from Internet threats.
order to increase the protection...scanning speed provided by PC
SpeedOptimizer optimizes your system for better prformance.
program that increases the performance...temporary Internet files ...good tool for enhancing
With this program you can measure the speed of your internet connection.
may help increase the consumer...about their Internet speed, the tool provides
Makes Windows PCs faster, cleaner and more discreet.
include removing Internet traces...determine the speed...intended to increase performance
SG TCP Optimizer allows you to tune and optimize TCP and IP related parameters.
optimizing your Internet connection...specific connection speed...must have tool
Simple yet efficient utility to clean the Windows Registry and boost up your PC.
Improve the speed...yet efficient...down your Internet experience
Free graphical download manager for the Microsoft Windows operating system.
Fire Up Internet Manager...is a tool to increase download speeds
Speedy Web Navigator XP speed ups your web surfing and online gaming.
Internet connection providing increased download speed...consistent Internet connection
Control your local Internet and network traffic, and bandwidth.
built-in tools...lets you increase...the transfer speeds...a great tool for network
GameThrust sets the standard for PC and internet optimizing software.
internet optimizing software. GameThrust increases overall speed...trust-worthy
Boost performance by optimizing your registry and deleting unneeded data.
significantly increase...of Internet navigation...recover speed...similar tools, TweakNow
Tweak and speed up Windows operating system and remove junk files.
of tools for increasing...and improve Internet stability...built-in tools
More programs