List of proxy free browser software social advice
Users interested in List of proxy free browser software generally download:
Additional suggestions for List of proxy free browser software by our robot: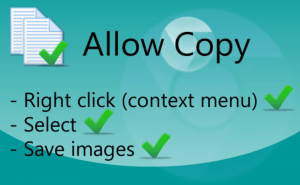 Found in titles & descriptions

(4 results)
Freeware applications displayed only. Show all
Showing results for "list of proxy browser" as the words free, software are considered too common
Proxy Magnet is a software for Windows that finds and manage proxy servers.
with a list of proxies by speed...the proxy
Elite Proxy Switcher is an application which can help you change your IP.
proxy settings...proxy...proxies from My-Proxy forum or proxy
Hide your IP address and location from websites, and bypass Internet censorship.
provides a extensive list of countries...a proxy selectively, only with specific
This tool is a Proxy Switcher to the most common browsers.
most common browsers such...switch proxies...you own proxy
Less specific results
(302 results)
Browse the Internet anonymously and without any limitations.
default web browser for visiting...default...addition
Fiddler is a web debugging proxy that displays Internet traffic from your PC.
web debugging proxy that displays...Web Debugging Proxy...other Web browsers
Protect your privacy while you're browsing the web.
and browser extension...accounts, browser history ...install a browser extension
Citrio is a free web browser with intelligent download manager.
free...proxies very simple. Citrio...The browser is regularly
FreeProxy allows you to share an Internet connection among multiple computers.
is a proxy program which...however ...a white list comprises
Surfing Tunnel is a personal proxy for anonymous surfing on Internet.
a personal proxy...on the proxy network...configuring their browsers
VNAP .NetBuster Proxy Pro is a GNU Licenced Freeware Proxy Server.
VNAP .NetBuster Proxy Pro...Freeware Proxy...DotNet 4 - Browser Zoom - Bookmarks
The Proxomitron 4.5.0.0 is a web filter that makes your browsing easier.
web-filtering proxy. Besides filtering...between
Privoxy have advanced filtering for protecting privacy.
caching web proxy with advanced
FireTorrent is an add-on for Firefox that empowers it to download BitTorrents.
the Firefox browser that empowers...and the proxy settings ...to use a proxy
It is a program that provides you with uncensored access to Internet.
and HTTP Proxy technology
More programs