Incoming call software

social advice

Users interested in Incoming call software generally download:
Additional suggestions for Incoming call software by our robot: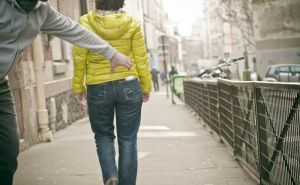 Found in titles & descriptions

(150 results)
Showing results for "incoming call" as the word software is considered too common
Use and back up your Galaxy Tab or Galaxy smartphone on your PC.
make phone calls using...name it. Incoming calls and messages
Designed to expand the capabilities of your Nokia phone.
worry about incoming call. MultiMedia Player
Online Caller ID, Internet Call Waiting and Modem-on-Hold with no monthly fees!
and answer incoming calls...your incoming calls, blocks unwanted calls
Announces caller number. Popup shows Name,Number,Date,Time. Block unwanted calls.
any unwanted incoming call. Call Forwarding...after announcing incoming call
Welltech SP365 is a soft-phone designed for VOIP service provider.
Also, any incoming call from PSTN...to make a call...prohibit VoIP call. It gives
record your phone calls that answered or unanswered.
your phone calls...for an incoming call. Smart Phone
Skowler is a Skype to Growl for Windows bridge that enables Skype.
alert on incoming call. -Use...Announce incoming caller...calling etc. -Read out incoming
innovaphoneCompanion Operator, increase your business capabilities.
that every call is directly...queue for incoming calls thus turning
Call recorder, Answering machine, Caller ID, Dialer, and Phone book software.
outgoing or incoming call...anwer the incoming calls and play...recorded phone calls
LyncWizard extends Microsoft Lync/Skype for Business with 4 extra functions.
busy calls. An incoming call...about this call...address for incoming calls
IVR,Answering Machine,Telephone,Interactive Voice Response.
incoming call when the call...message. Call statistics...incoming and outgoing call
ServiceDesk was written in Windows from the ground up.
as a service call-oriented office...for every incoming call. Four Callsheets
A simple TAPI-based .NET windows application providing Call Id functionality.
application providing Call...makes the incoming call...logs the calls coming
Send Bulk SMS and MMS via PC, call a list of contacts and play voice.
This analysis incoming SMS replies...automatic accept incoming call and play
The Blync software controls the Blynclight by configuring Alerts.
for are: Incoming IM, Incoming Call
More programs